Yoshimoto Physical Therapy




E 'Imi I Ke Ola - Seek Health


Aloha!

On behalf of everyone at Yoshimoto Physical Therapy, I welcome you to our innovative approach to wellness. Our therapists are all highly educated and are held to the highest standard of patient care. We emphasize individualized care - never group therapy. This means that you receive the attention you deserve. This is a priority.

Our goal is your complete recovery and full satisfaction with your journey to wellness. We do more than treat injuries - we promote a healthy lifestyle by motivating you to achieve your full functional potential. Your therapist will work with you to improve your flexibility, strength, endurance, motor control, sensory integration, balance, and coordination.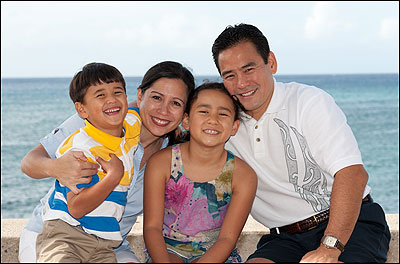 I am confident that you will appreciate our knowledgeable, friendly therapists as we work together to maximize your health. It's time for you to realize your athletic potential.

E 'imi I ke ola. Seek health!

With aloha,

Dean Yoshimoto
Dean Yoshimoto
Founder, Yoshimoto Physical Therapy




Click here for accepted insurance and FAQs


"My physician initially stated that my shoulder was torn and that I would require reconstructive surgery. I elected to receive physical therapy instead of surgery and my physician referred me to Yoshimoto Physical Therapy

I am very grateful to Dean for extensively rehabilitating my shoulder and enabling me to avoid surgery.

I have recommended my close friends to Dean and would recommend anyone to try physical therapy with Dean Yoshimoto."



~ Joanna Sullivan

>> More Testimonials



Pacific Business New picks Yoshimoto Physical Therapy as one of its
Healthiest Companies for 2011