Sports Rehab
Performance Recovery Program for Athletes
A healthy athlete is the optimal team player

Akiki Gray, outstanding safety for Southern Utah University returns to play following shoulder injury.


There's nothing worse than suffering a sports injury. It's not just the physical pain, it's also the emotional distress associated with being unable to participate in the sport you love. Yoshimoto Physical Therapy understands this - especially for young athletes. Our Performance Recovery Program for Sports specializes in getting athletes off of the injured list and back into the game.

Yoshimoto Physical Therapy has been successfully returning athletes to sports since 1995. We specialize in Specializing in orthopedics and sports medicine, and have special expertise treating sports injuries.

We understand that you want to get back into the game. The cumulative experiences of our highly trained team of therapists will ensure a speedy recovery with minimal interruption to team practice.

Our Performance Recovery Program contains three stages for athletes aged 5 through adulthood.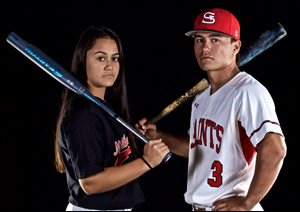 Micah McNicoll (Kamehameha School & St. Martin University)
& Kahilu McNicoll (Maryknoll School & Northwest Nazarene University)
successfully recovery from various injuries.

Stage 1 - Free Assessment
FREE 15-minute assessment of injuries.
Kinesio Taping for immediate care of injury.
Discussion on a personal self-care program
Stage 2 - Physical Therapy Sessions
Personal injury management with our physical therapy services ensures continued care while playing through an injury.
Stage 3- Physician Referral
Should the injury be severe, Yoshimoto Physical Therapy will guide you to the appropriate specialists. We have established relationships with the leading physicians in Hawai'i who specialize in sports medicine for young athletes.
We provide all athletes (professional, college, high-school, grade school, and recreational) with a customized, sport-specific program to improve their flexibility, strength, speed, balance, and explosive power. Our goal is to return our patients to their sport in a timely manner.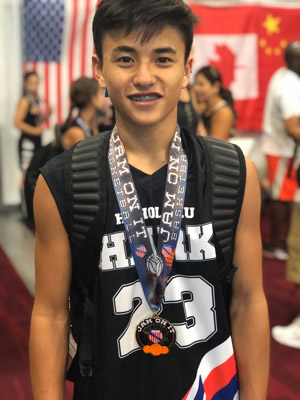 Kate Yoshimoto (Punahou School & Na Keiki Mauloa) & Jon Yoshimoto (Punahou School & Honolulu Sharks)
successfully recovery from various school and club ball injuries



Click here for accepted insurance and FAQs


"My physician initially stated that my shoulder was torn and that I would require reconstructive surgery. I elected to receive physical therapy instead of surgery and my physician referred me to Yoshimoto Physical Therapy

I am very grateful to Dean for extensively rehabilitating my shoulder and enabling me to avoid surgery.

I have recommended my close friends to Dean and would recommend anyone to try physical therapy with Dean Yoshimoto."



~ Joanna Sullivan

>> More Testimonials


Pacific Business New picks Yoshimoto Physical Therapy as one of its
Healthiest Companies for 2011